Case Study of Imarkplace | Implementation of PWA on Android & iOS
by salman_khan
December 20, 2022
IMarkplace is an emerging and huge Marketplace where multiple vendors can register. Being our client they availed our Magento development and maintenance services to develop their marketplace with advanced features.
We provided them with complete Magento development services. From user interface and user experience to time-efficient and cost-effective development. The website design and development were done using the Magento platform.
Our task was to refresh the appearance and the user experience. Our UI UX Team conducted detailed user research. Our UI/UX designers focused on the visual design for the project. During our early research process, we created inspirational website designs. We gathered different mock-up designs and suggested the best website designs for the client's website.
We install and configure the PWA extension and make it compatible with other extensions. We also integrated and configured some other extensions and plugins for the imarkplace website which include payment gateway and reward point extension.
We also added some other functions and features for our client's website. Like search by vendor, third-party news integration, and vendor commission. Moreover, we are providing them with ongoing maintenance and support services. Get our Magento 2 migration services to unlock the power of Magento commerce for your business.
---
---
PWA Extension Integration And Configuration
We integrated a plug-in named Magento 2 PWA extension which can be used to install an (Add to Home screen) function. Add to Home screen is a feature that allows a user to "install" a web app, i.e. add the web app to their home screen representing their favourite web app (or website) so they can subsequently access it with a single tap.
As the image mentioned below explains how anyone can easily perform the (add-to-home screen) function on both mobile and desktop.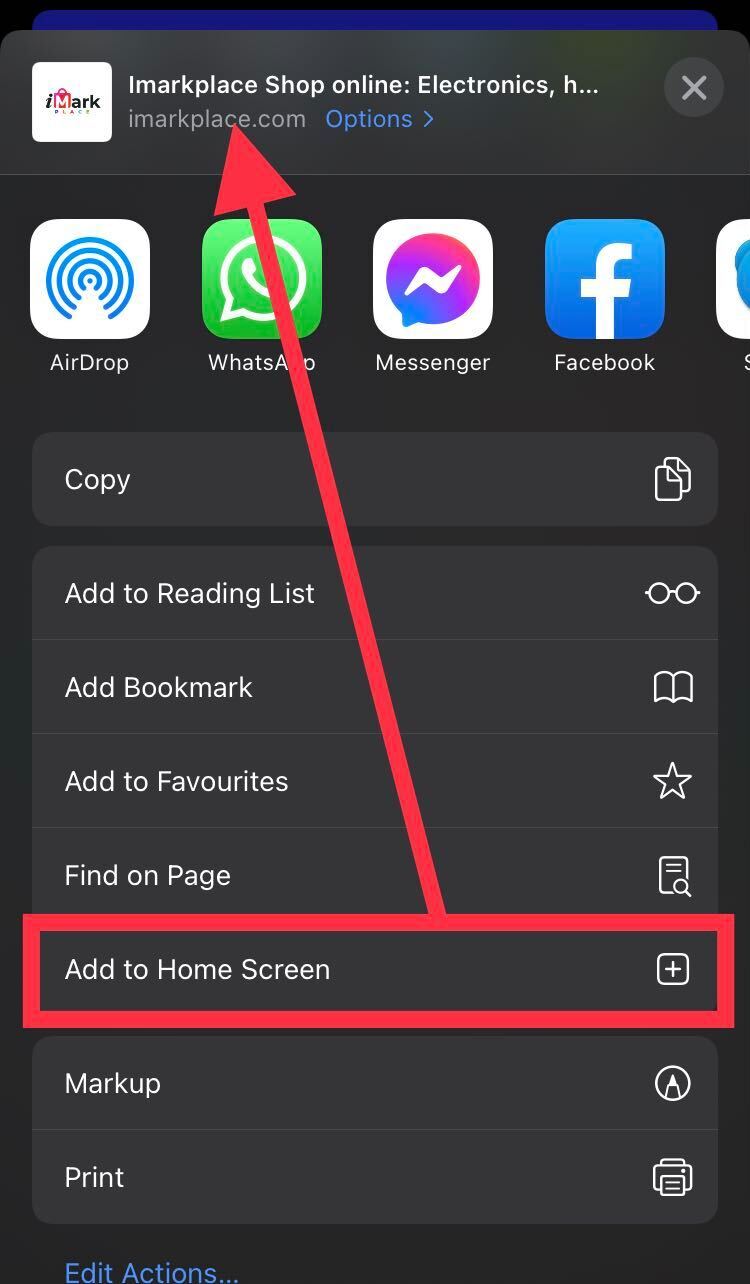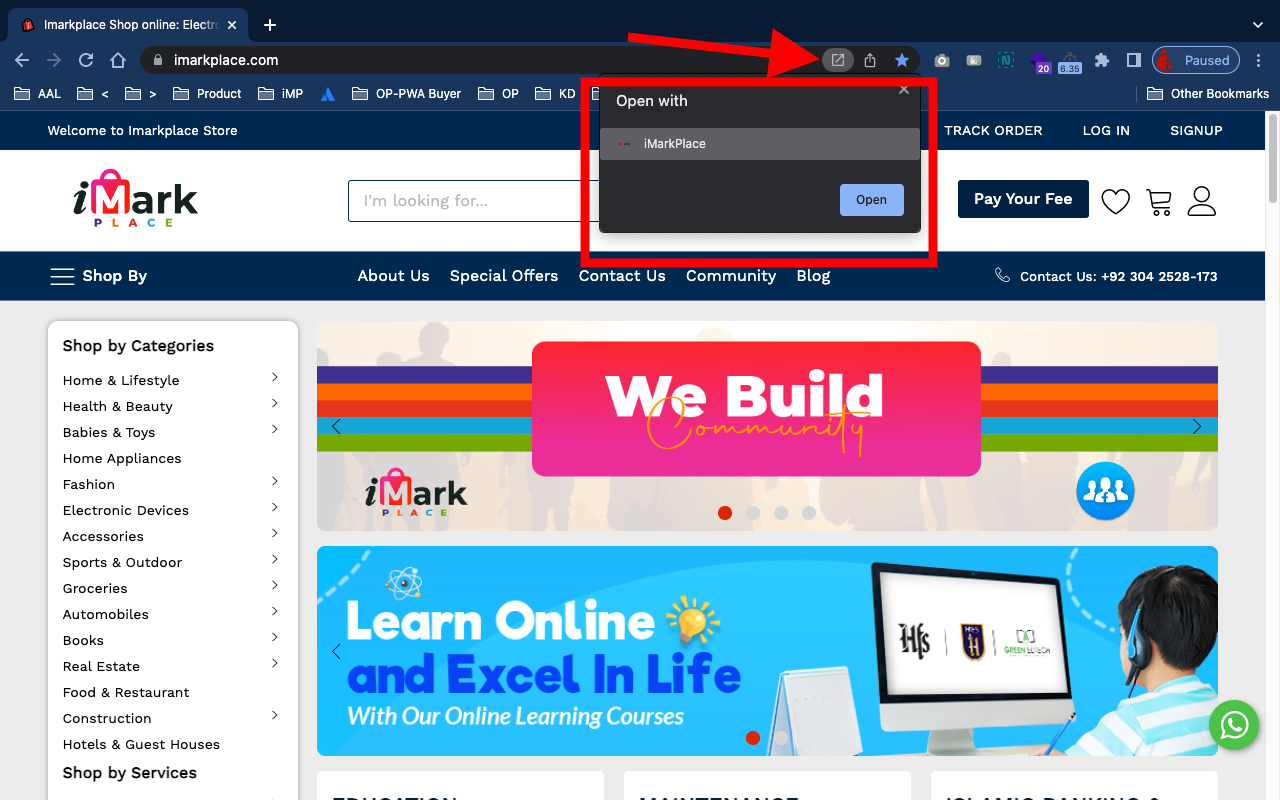 Basically, this feature is for PWA web browser compatibility to provide an app-like experience to our clients, users and customers. It is a web technology that turns a website into a native application.
The users can launch PWA in the same way as the native application regardless of the browser choice. Currently, this extension only supports Android Chrome, Apple Safari, and Opera Mobile browser. Since progress web apps are light, fast, and require less memory. PWA feel like a native app.
Since PWA are easily accessible, searchable and shareable. With our PWA extension installation, our client's website got a better customer experience. The app can load instantly, quick and support push leads to an increase in customer engagement.
Due to less memory space in the mobile, many customers avoid downloading the app, so the PWA will help in that case, because the customer does not need to download the PWA. They will simply launch the app just by adding it to the home screen.
The best thing about this extension that we install is that it also works in poor internet connection as well in offline mode. By using this approach we saved the time and the development costs of our client. Our expert Magento website developers have integrated, configured and installed several advanced logistics modules, inventory management, and Magento extensions.
Since PWA has more benefits as compared to native apps. PWS support both desktop and mobile browsers and operating system. To get the app updated you only need to refresh it, whereas native apps are updated via the app store. PWA is mobile-friendly and subsequently takes up a small space in the device.
PWA cost is much lower than that of a Native App. This is because of the different ways the apps work. With a Native App, the developers have to spend a lot of time studying (depending on how complex the app is) and then developing a version of the app on each platform, with iOS and Android being the most basic ones. And we have not even included the maintenance and updating expenses yet.
Therefore the whole process of a native app is often quite expensive and time-consuming. It could be quite a situation, especially if you are a startup or an independent business. Therefore we followed the PWA extension approach to save time and the development cost.
Conclusion
We hope that this case study helped you answer the question "Is a PWA right for my business?" Because choosing the PWA solution for your business's app is the right decision due to numerous reasons. The number of online merchants choosing Progressive Web Apps for their business surely means that it is trustworthy and long-run application software. Also, the right plugins and extensions can make your website worthy.
The experts are seeing great potential in Progressive Web App in the future and it Is believed that it may replace native apps down the road because of their extensive benefits for developers, marketers, and end-users. Cost-effective, easy to develop, secured, SEO enabled, and you have so many reasons to integrate PWA into your Magento websites. Whether your business is a start-up or has been on the market for years. There is no doubt that PWA will bring more value and revenue to it.
AALogics is one of the leading Magento 2 development company offers end-to-end Magento e-commerce solutions at the most economical prices around the globe. For more information contact us!