Feel free to glance through some of our recent projects to learn more
about what we have done.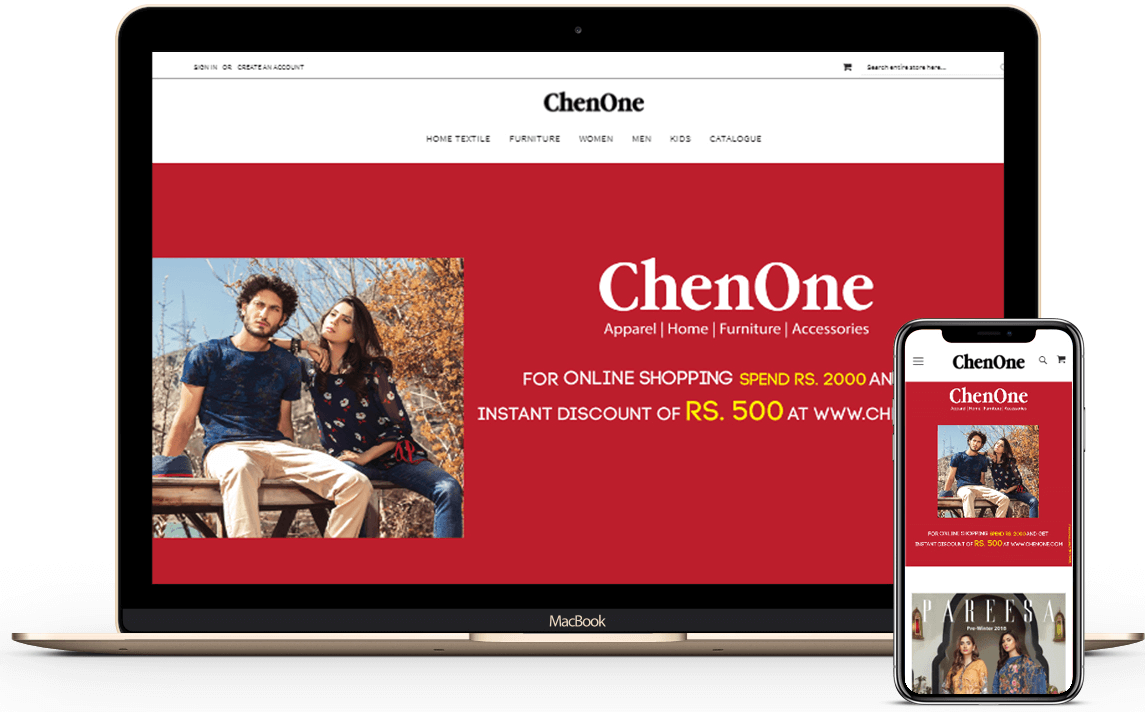 CHENONE
ChenOne is incepted as a subsidiary of the Chenab Group, a Faisalabad based colossal conglomerate, which is always at the rear of their prosperous brand. ChenOne share the experiences of fashion and luxury as the truly iconize indulgence. With all the brand repose, ChenOne is continued to consummating all the dispositions of a classic existence.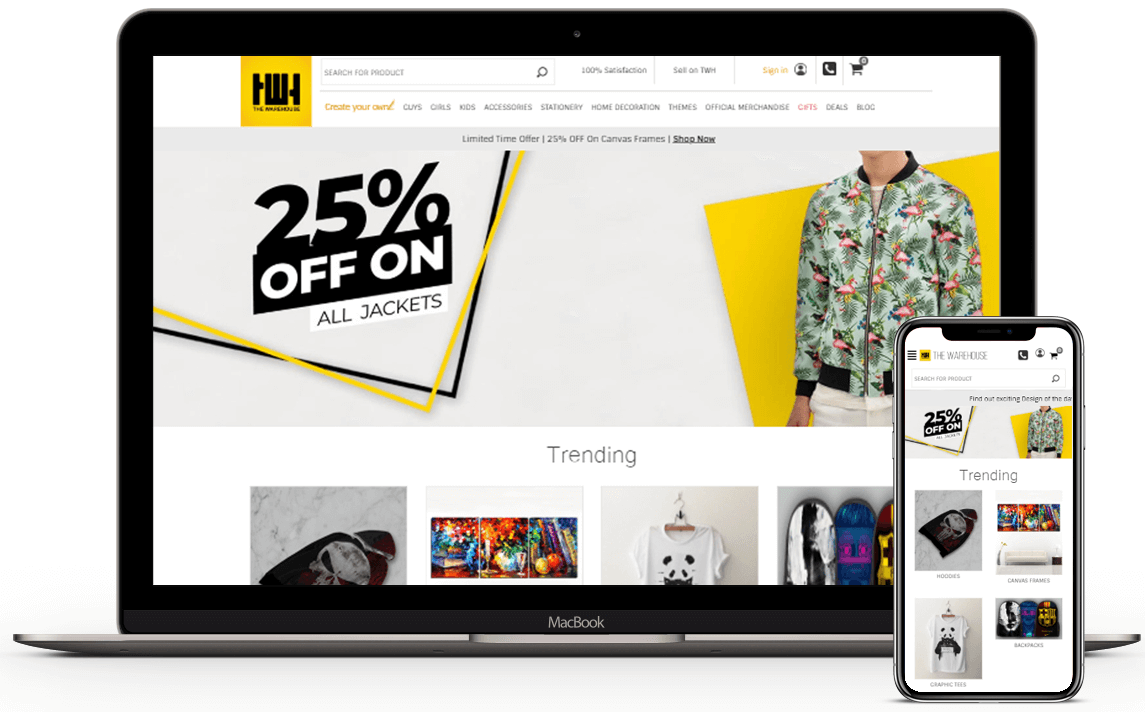 THE WAREHOUSE
The Warehouse is an innovative custom printing online store that enables people to design and order personalized products such as printed t-shirts, caps, mobile covers, bags, mouse pads, mugs, clocks and more as a self-expression medium. AAlogics provided complete creative and technical redesign of the site. AAlogics worked extensively on Opencart theme and extensions installation, configuration and customization as per the requirement.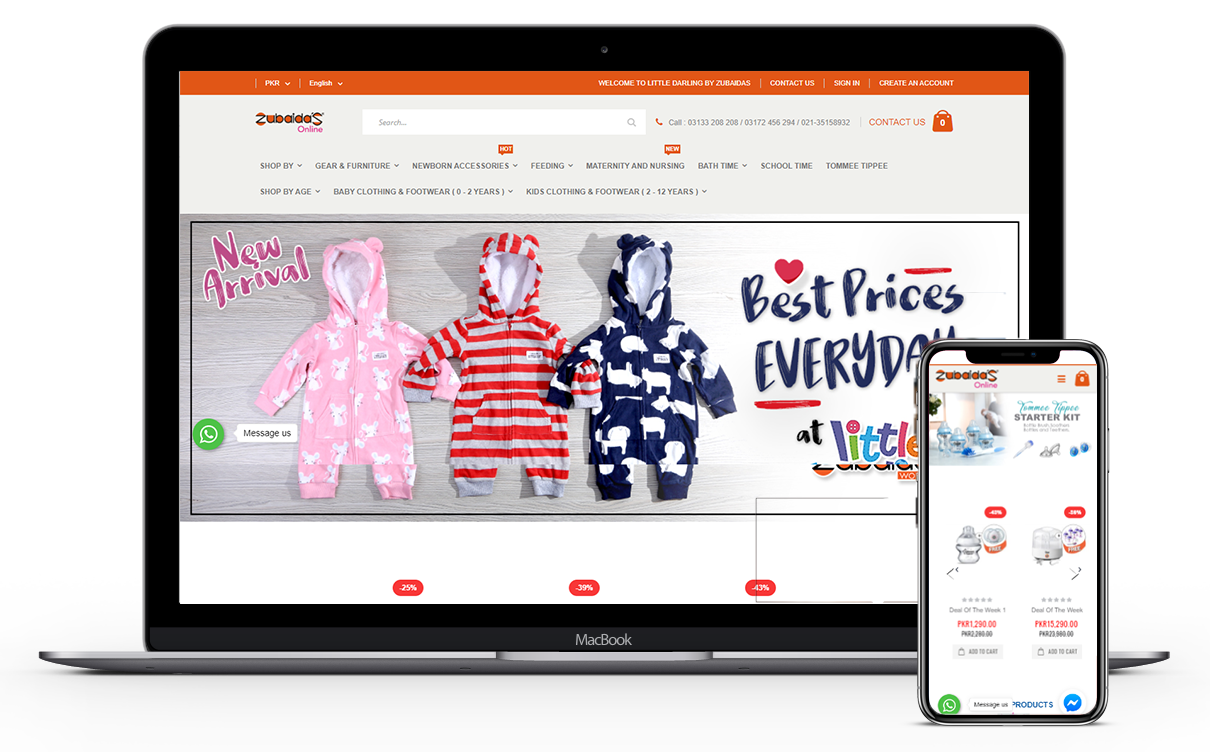 ZUBAIDAS
Zubaidasonline is Pakistan's greatest online store for baby products. We at Little Darling by Zubaidas have over 20,000 baby products. Our motto is to provide best baby care products with prompt customer service across Pakistan.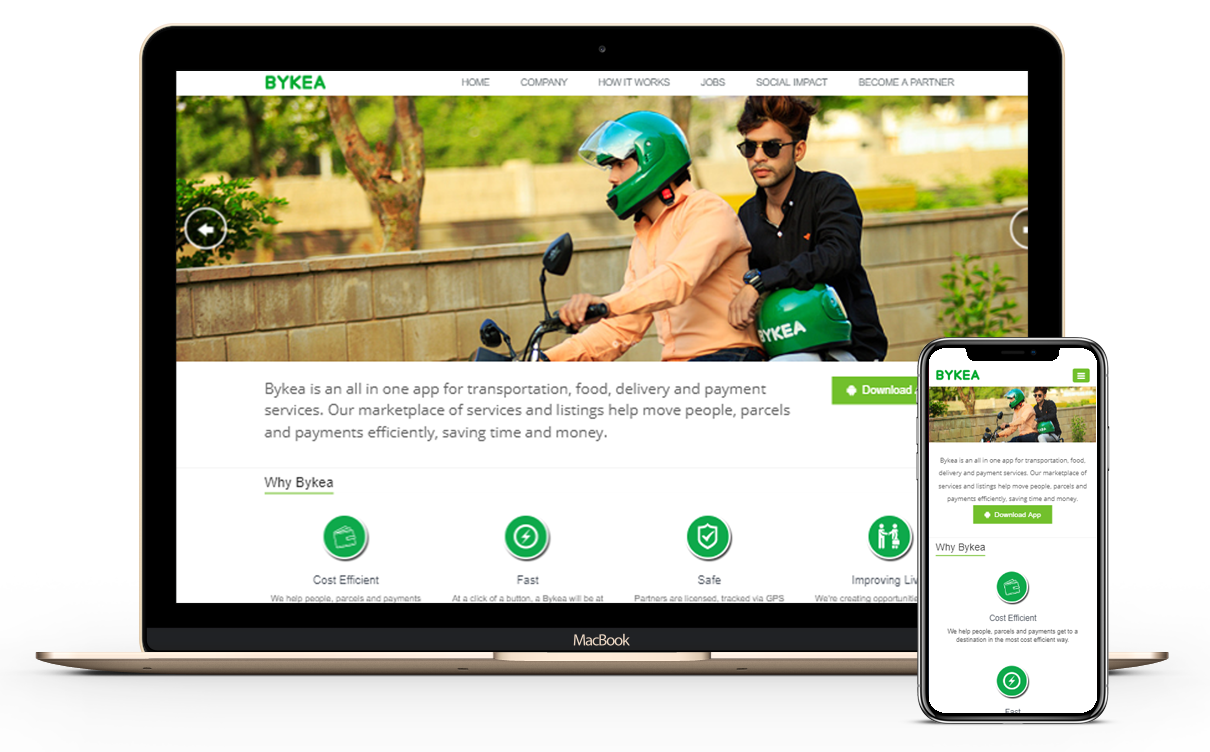 BYKEA
They do not believe the future of cities is more clogged roads with cars. Congestion can be solved with more bicycles, motorbikes or electric bikes. Smartphones and two wheelers are the two most expensive assets owned by the majority of the people in the countries they operate in. Bykea brings technology to leverage these assets for optimal utility, to bring a source of income to a family otherwise bereft of the power of the internet to make a Livelihood. They are on a mission to help bring economic prosperity and the most efficient transport and logistics to emerging economies.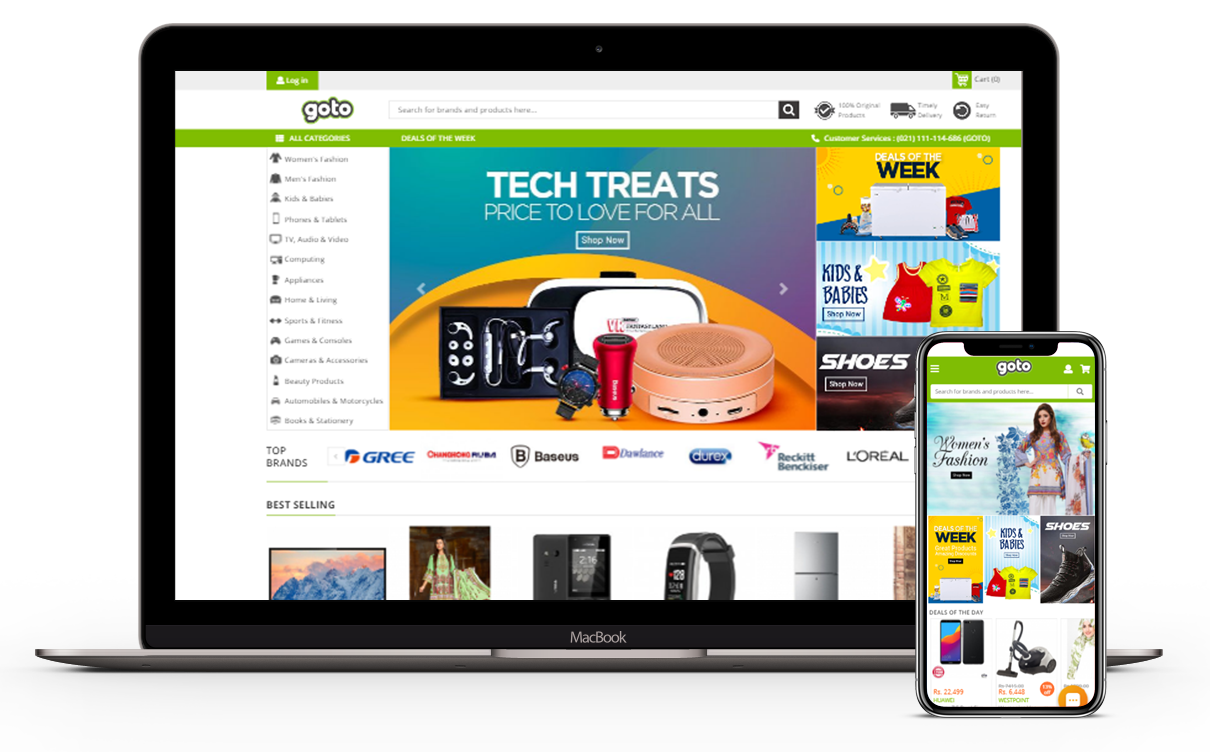 GOTO
Goto.com.pk welcomes you to one of the largest online shopping portals of Pakistan. These terms and conditions ("Terms and Conditions") are applicable not only to the Site, but all of its subsidiaries, divisions, and affiliate operated websites that reference these Terms and Conditions.They access to the Site is subject to your understanding and acceptance of the following Terms and Conditions ...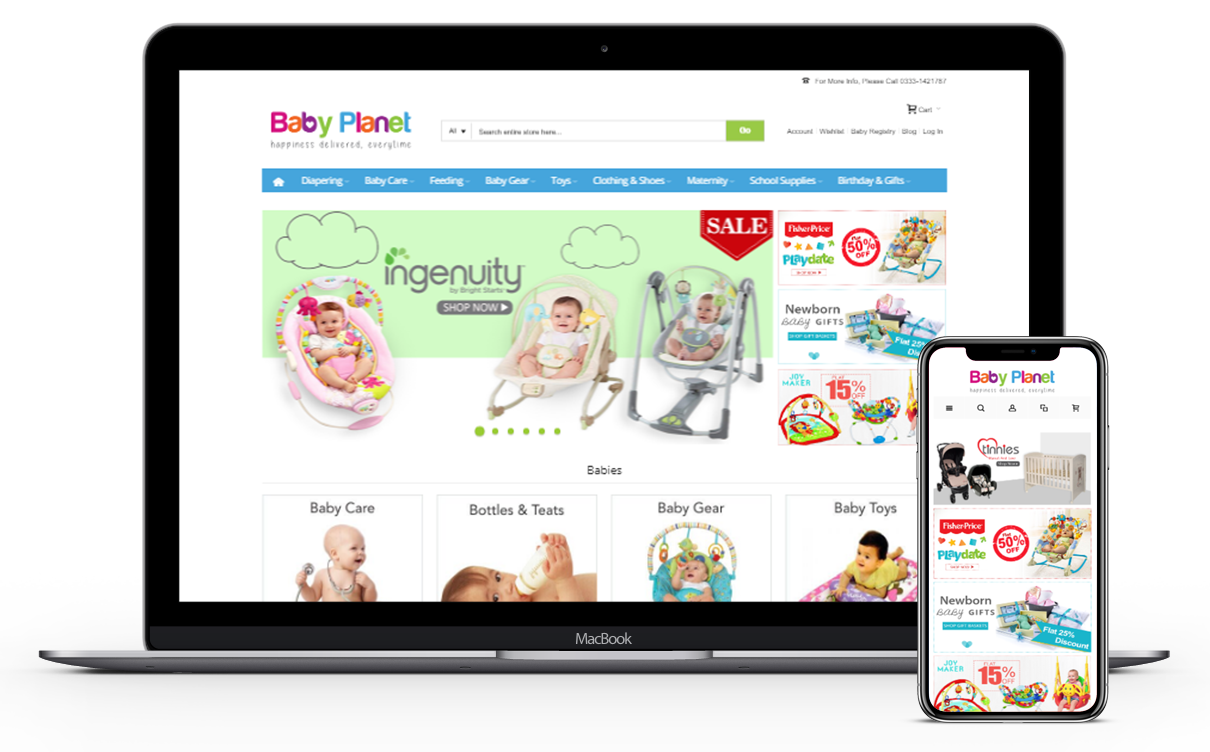 BABYPLANET
BBPlanet is an easy and rapid online booking system. Its database offers a vast range of more than 13500 Accommodations among Hotels, B&B, Holiday Houses, Residence and Farmhouses.Our system is completely interactive, all data and info are directly furnished by the Structure so that whichever variation (price, description, special offers) be real-time visible. Bookings are directly managed by the structures that will email you about the best rate referring to the period you've chosen.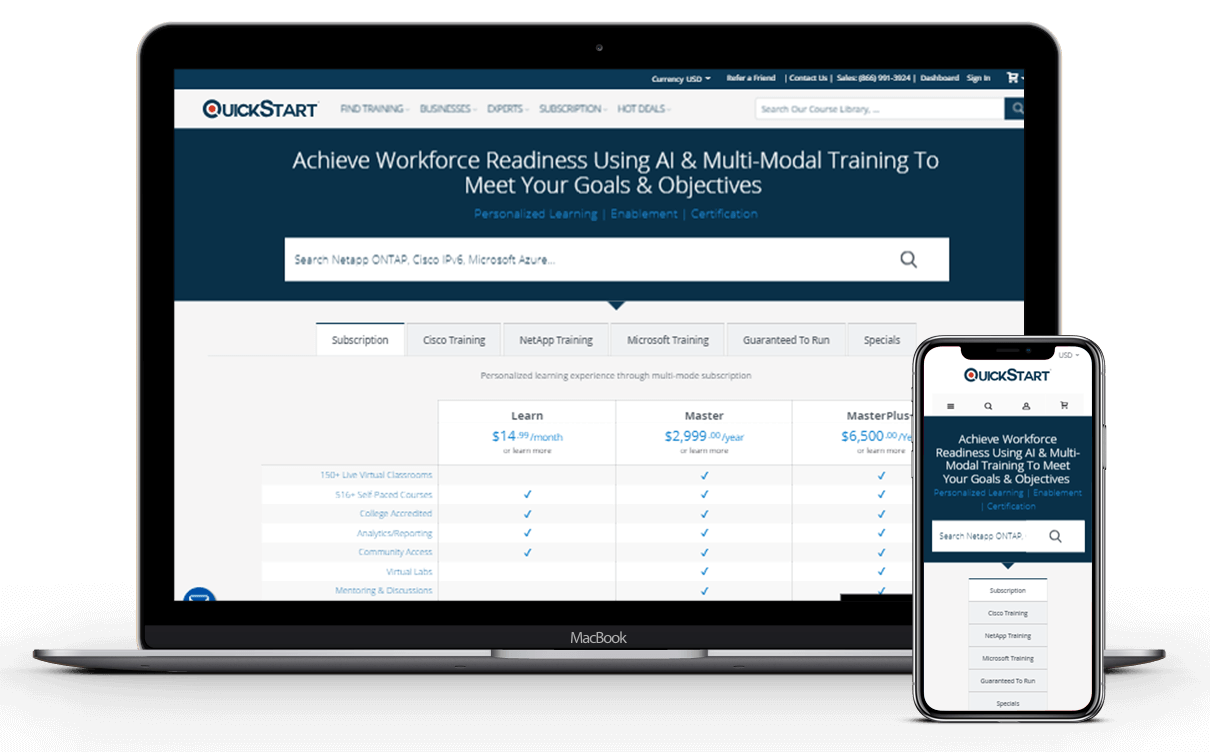 QUICKSTART
QuickStart Technologies is the largest Microsoft Gold Learning Partners that provides training rooms and online IT courses.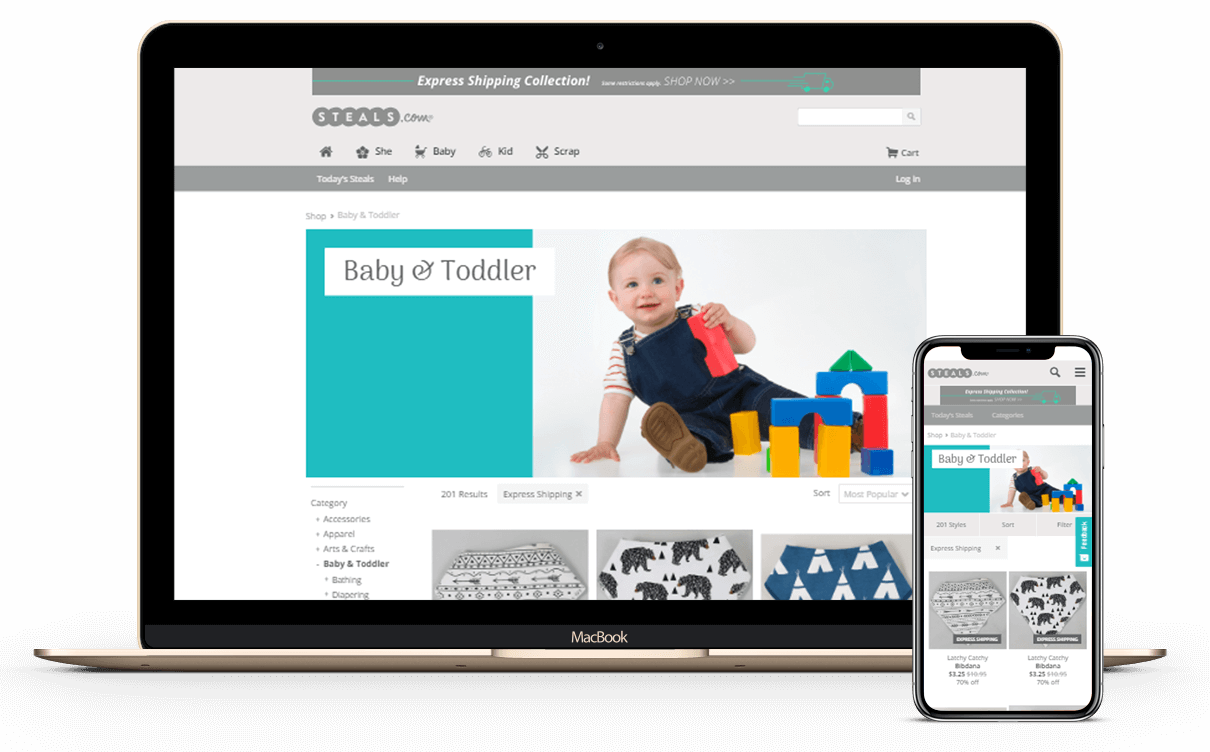 BABY STEALS
BabySteals is an Australian based Magento eCommerce store which sell quality baby and maternity products every day.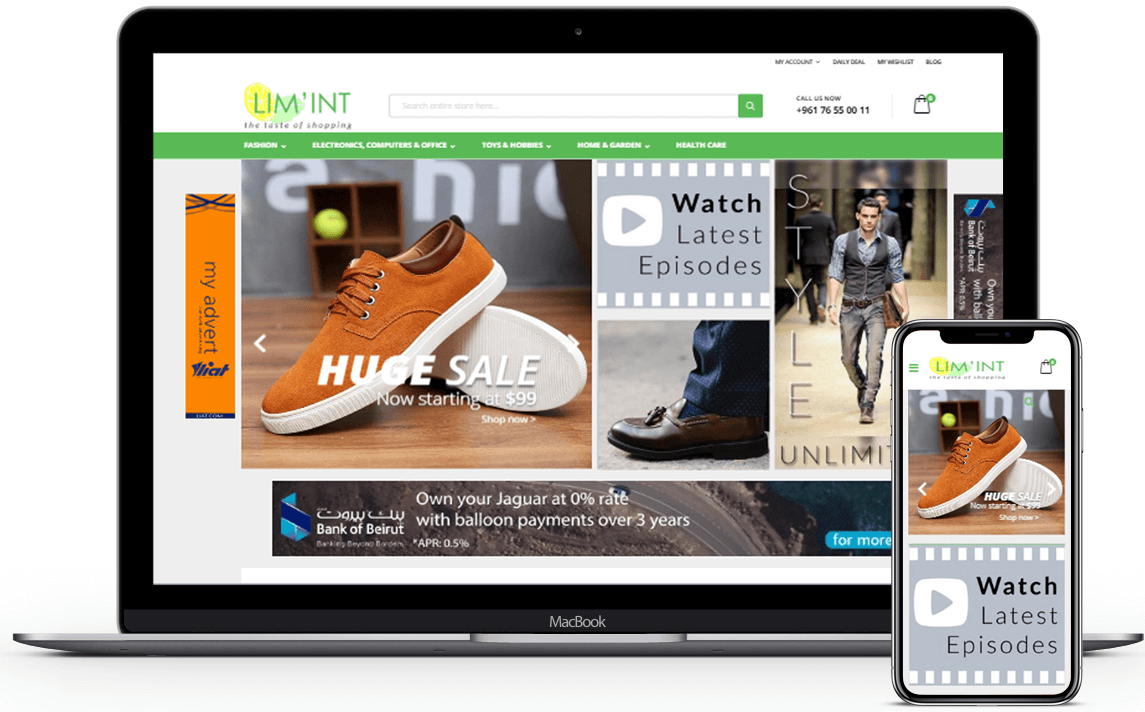 LIMINT
A complete fashion & clothing online provider in Lebanon. It is a long established fact that a reader will be distracted by the readable content of a page when looking at its layout. .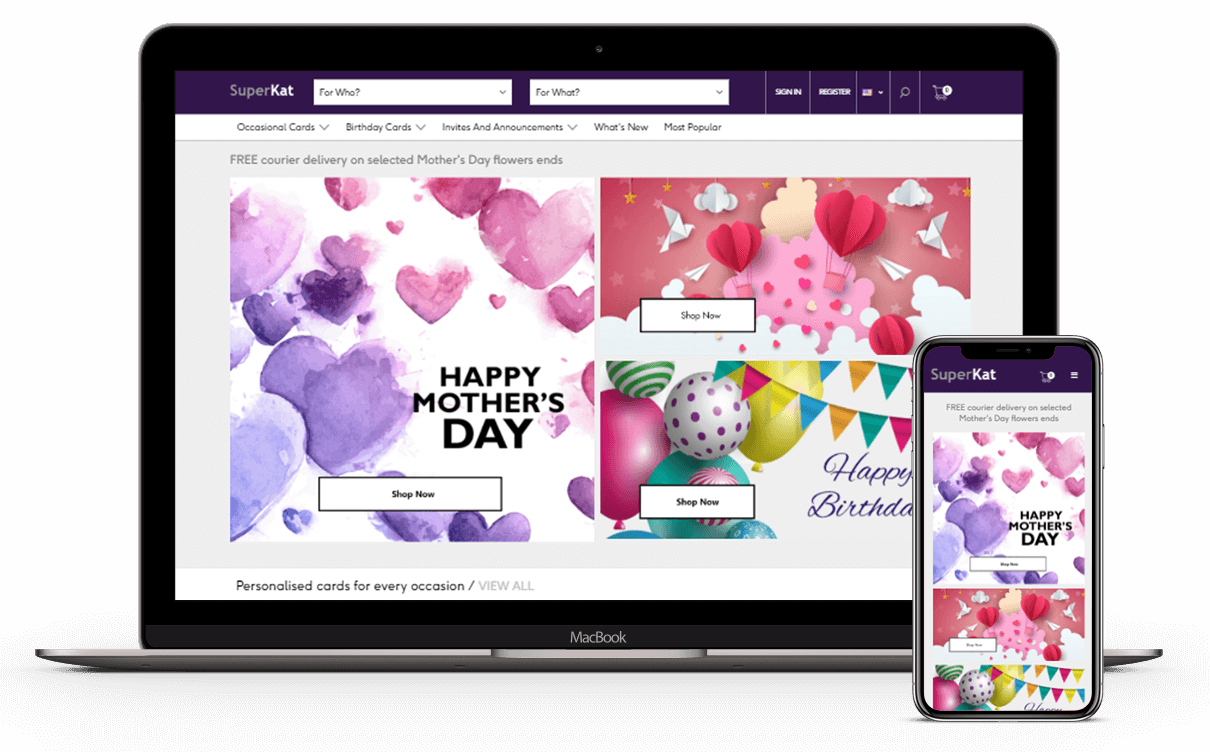 SUPER KAT
Super Kat is a clone of moonpig.com. Its developed on Magento-2 by featuring Personalize card, One step Check-out and filter options.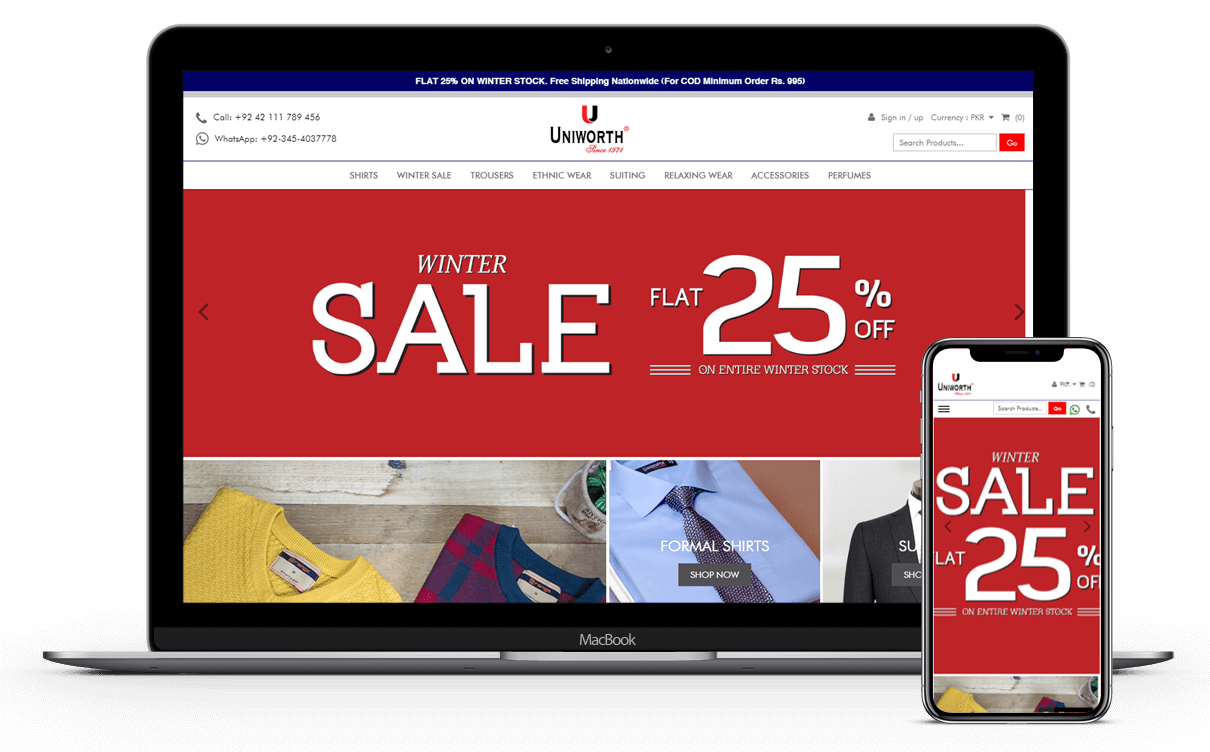 UNIWORTH
Established in 1971, Uniworth has been in the fashion wear business for over 40 years now. Under the umbrella of Uniworth, we have a network of retail outlets throughout the country, Lahore, Islamabad, Rawalpindi, Multan, Sialkot, Faisalabad, Gujranwala, Gujarat, Lalamusa, Rahim Yar Khan, Sargodha, and Sahiwal. For their ease, we offer a range of accessories such as ties, wallets, belts cufflinks and much more.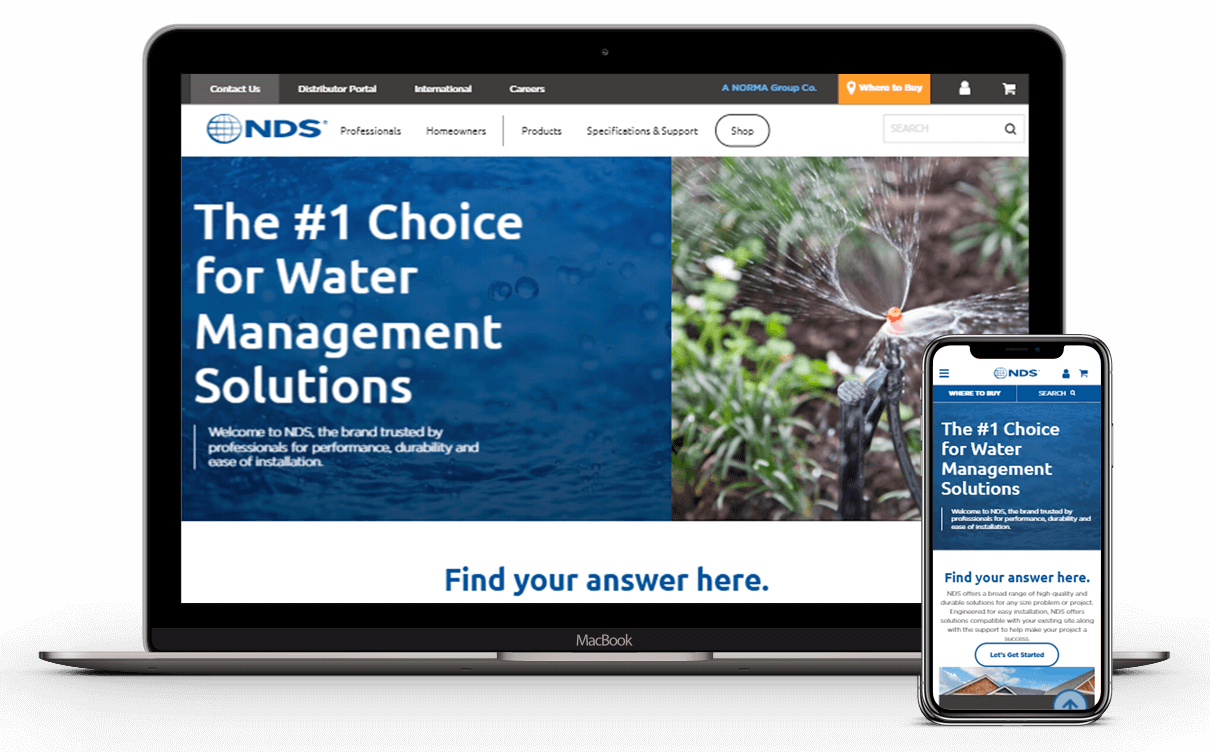 NDS
In 1972, NDS, Inc. manufactured the first plastic catch basin and a tradition of innovation and water management solutions began. Today, NDS is the industry's primary source for solutions in Stormwater Management, Efficient Landscape Irrigation, and Flow Management Valves for the residential and commercial markets. We provide our customers with exceptional service and support that allows them to solve their water management problems. We welcome you to our website and hope you find what you need.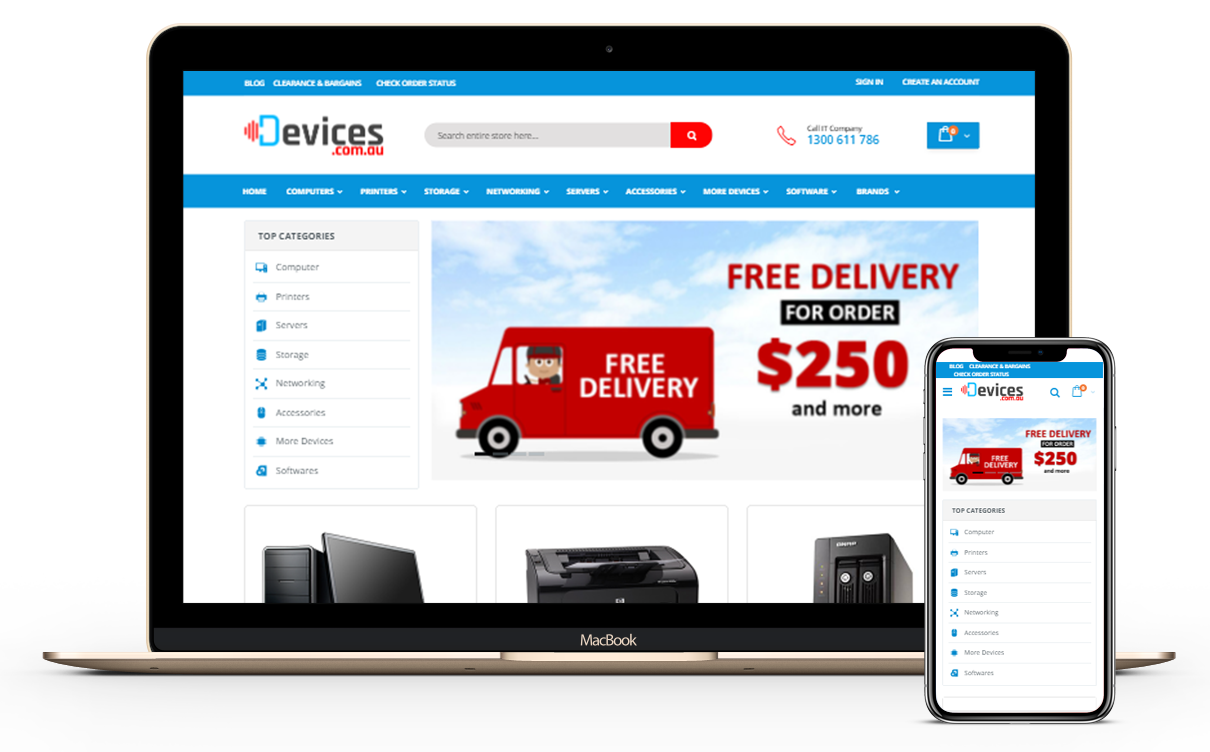 DEVICES
Devices is an Australian based company with the latest infrastructure and enthusiastic team, Devices.com.au is leveraging a modern theory of retail and a variety of different hardware and software products. Our main focus is by offering a trustworthy shopping experience, fast delivery services and advance customer services to our consumers. We endeavor that everyone gets benefits from Devices.com.au and enjoy shopping from our website. We get pride after fulfilling your expectations and requirements.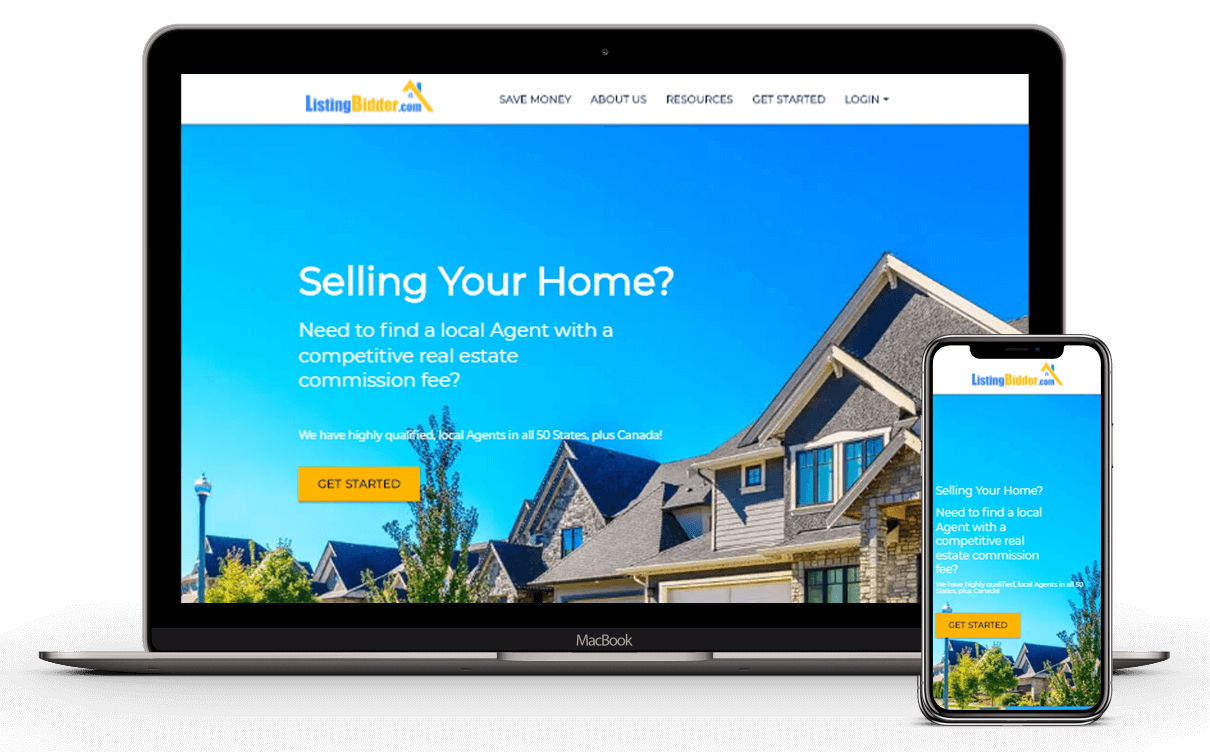 LISTING BIDDER
Listing Bidder is the US Based Retailer site working for one of America's largest real estate developers specializing in large mixed-use and affluent residential custom homesite communities in California, Arizona, Texas, Arkansas, Nevada, New Mexico and Colorado, a publicly traded homebuilder, an international real estate holding company, a private industrial developer and Westfield, the worlds largest retail landlord.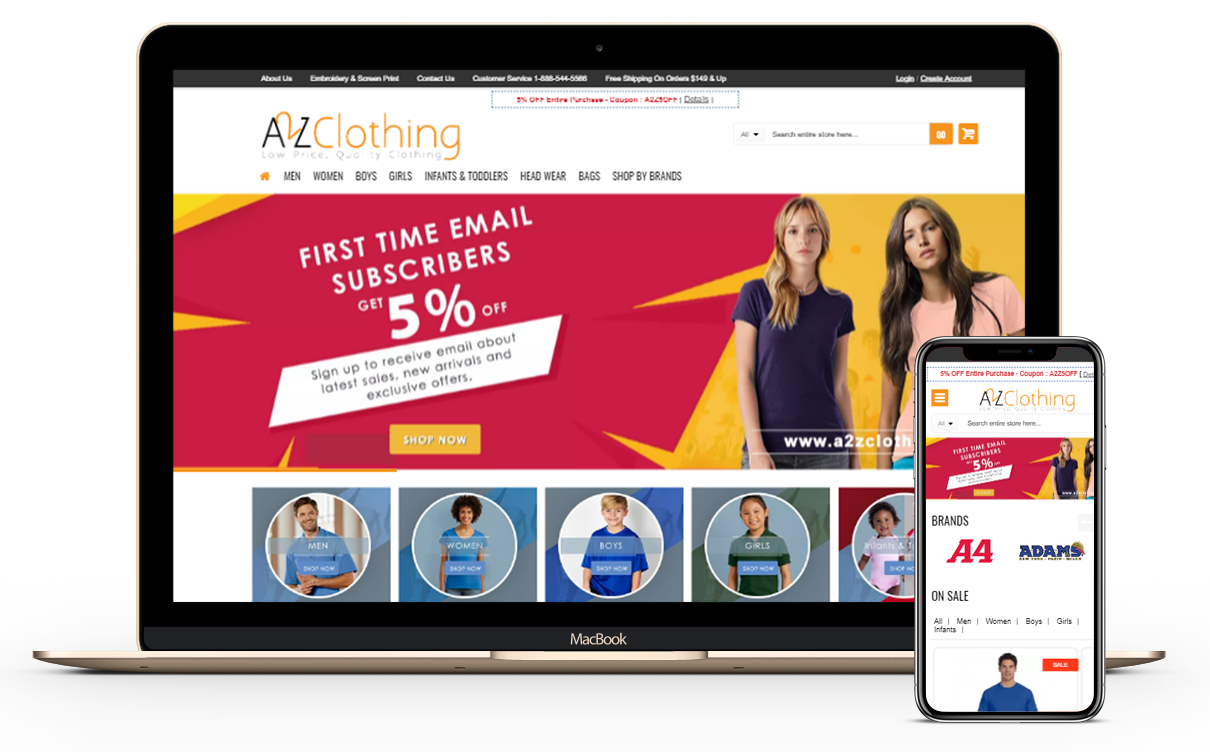 A2ZCLOTHING
A2ZClothing.com is a USA, TX based Apparel Company. They focus on you the customers, and our aim as a company is to make sure that our customers have a purchasing experience that is smooth and quick. It is for that reason we work so diligently to make sure your shopping process is fast and customer friendly by using all the latest software and tools at our disposal. As an online one stop destination to your clothing needs we target to provide you with all the name brands like Adidas, Hanes, Gildan, etc. that you trust and love only a click away ...

THE MALL MARKET PLACE
The Mall Market Place is a Russian based XBOX T-Commerce website. Having their target Market in Europe.
Let's see what we can do together.
Whether you're looking for website design or redesign, digital marketing services, SEO or any other digital service, we've got you covered!
We cater clients in Pakistan and all around the globe.