Pakistani brands that power their eCommerce operations with Magento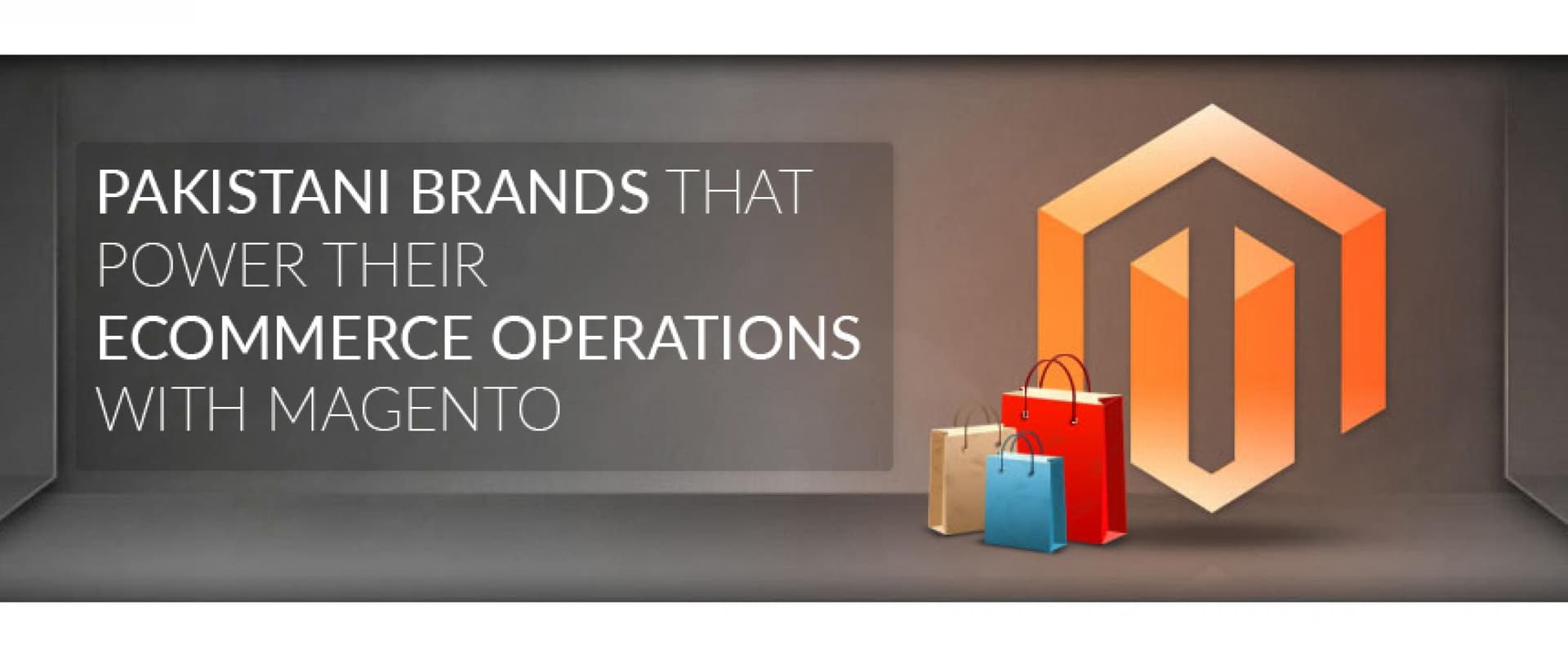 Online shopping is trending in Pakistan. The basic definition of eCommerce is when a customer purchase any product or household item directly from the supplier and pays to him instantly over the internet.
With the help of online shopping the consumers are able to search and select items and place the order. No need to go to the market, no need to wait in queues, no need for extra hassle.
If we talk about the back-end of these stores we will see different Cms (Content Management System), Mvc(Model View Controller), different web languages and servers that are powering these stores to make sure they works smoothly and are up 24/7.
For the people who are fond of online shopping, In this article we are going to list top eCommerce websites of Pakistan that runs their store with Magento cms.
yayvo
E-COM is an independent company of TCS (Private) Limited, with businesses such as Yayvo and Sentiments Express offering one of the best customer experiences for online shopping consumers, as well as walk-in customers at the TCS Express Centers. They brings together a team of professionals in the fields of digital and online media, content management, marketing, B2C and B2B business.
yayvo is a part of TCS E-COM (Pvt.) Ltd. offering an exciting online shopping experience, backed by TCS and they promise reliability and speed.
Woowbrands
Woow Brands!As the name says itself, aims to deliver great shopping experience to its customers Woow Brands started their journey in 2012 and they aim to provide its customers with the premium quality products. They start with a small group of 5 members and their focus was to offer a comfortable and hassle free service to its valued customers. Currently they are satisfying the needs of almost more than 250k users nationwide.
Woow Brandslaunched their online shopping store with the best quality products of famous brands, such as, Maybelline , New York, Red Tree,Oreal Paris ,Cotton and Grapes, Which was later joined by eminent brands like Gul Ahmed, AlKaram,Amna Ismail, Fifth Avenue, Johnson & Johnson, Garnier, Philipsand many others. Now we are proud that we have not only introduced several local brands, but international brands as well and made Woow Brands the best shop for online shopping in Pakistan.
PaisayBachao.pk
paisaybachao.pk is not just an online eCommerce store but along with this they offer you the discounts and deals so you can enjoy more within your budget. Just like their name says, if you want to save some Rupees in online shopping then in that case paisaybacho is among the best.
They just simply bargain with their seller and once it is done they present us the deals. If you visit their site, i ' m sure you will buy at-least one deal.
shophive(.com)
Shophive runs on sole Proprietorship by Arsalan Nazir. Shophive was launched on 25th January 2006 and since then it have made its clients. They believes in providing services and After Sales service to its Excellence.
Customer satisfaction is their priority, because they are satisfied only when the customer is satisfied. If you haven't visit their site yet the go and give a look, they won't make you just buy once.
If you have any query you can email them to [email protected]
Ishopping.pk
If you want to take your online shopping to new level then visit iShopping.pk.
No one likes the hassle and inconvenience of long forms and a whole lot of jumbled images and content to go through when shopping online.
iShopping simple yet efficient layout allows you to shop awesome items of brands in a much easier and precise way. Just go browse through iShopping product galleries and choose your favorite product. Shop now to see it by yourself the main difference of iShopping.pk!
BNBaccessories(.com)
BNB has shrunk the corners of the world with online buying. No one had ever thought of reaching heights ith ease, which BNB Accessories already achieved with great accessibility and comfort for its Buyers. BNB is catering a wide audience from all over the world, giving them a new levels for experiencing explicit form of e-commerce & online shopping.
BNB seeks to spread a good deal of gratification among its buyers and believes in retaining them. They Focus on the customer's demands, they have take the experience of online shopping to new levels, where you buy anything by just sitting at home or ordering from office.
Myshop.com.pk
All about Laptops in Pakistan, that what their slogan says. Myshop deals in Laptops, Tablets, smart Phones, Apple products, LED Tv and other it related hardwares.
On Myshop.com.pk you can get the latest gadget that is in the market currently. From mobile to Tables to Printers you can find any item on their site. They also have a category section for Sale in which they are offering the deals on any of the gadget.
Myshop also runs on powerful cms magento.
jambo.pk
which is one of the fastest growing e-commerce stores for Online Shopping in Pakistan, is powered by Magento and is considered to be amongst the most user-friendly online shopping websites in Pakistan to use. The design of Jambo.pk allows visitors to crawl to their desired product of interest quickly without wasting time on searching around the page. Also, the search engine on Jambo.pk allows you to search for anything you want to buy online.
discountland.pk
Discountland brings to you the best deals and bundles available in the country. You can pay Cash On Delivery, using onlime banking or pay using Credit ot Debit Card. Nationwide delivery available.
Discountland is here to provide you with the best deals at amazing prices. With a whole range of export quality items ranging from Zara to American Eagle in Fashion and the most comprehensive As Seen On TV listing, you can find anything you need by just browsing the site. Dresses for Women
babyplanet.pk
Nothing beats the joy of seeing your child in comfort and Babyplanet.pk promise that joy without having you to run around for it. Thanks to the comforts of internet, things that your baby needs are now just a click away! Baby Planet takes the experience of online shopping for your kids to the next level. We believe in building trustworthy relationships with the parents of Pakistan and providing them with maximum value and satisfaction.
Babyplanet's mission is to provide the best of baby brands/products to the parents of Pakistan on market competitive rates with the convenience of prompt home delivery in any city of Pakistan. Yes! any city of Pakistan.
Baby Planet is simply the one stop solution for all your baby needs. Their online store guides you through multiple baby brands, product categories, latest shopping trends and easy display of the products make your shopping experience fun and trouble free.
So visit Babyplanet Now! and get you baby some goodies that will bring joy to them.