Alexa Skill Testing Tool - Echosim.io
by taha.hassan
August 11, 2016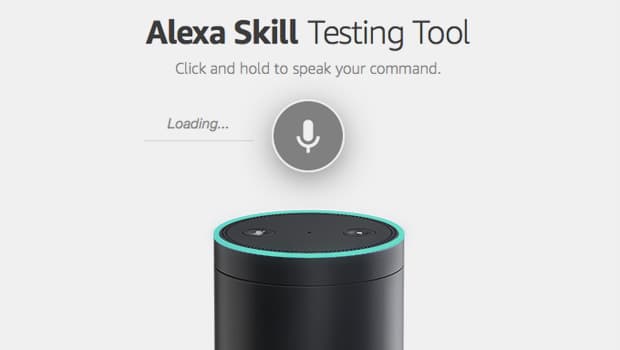 Alexa Skill Testing Tool
The Bluetooth speaker echo is home to the language assistantship Alexa Amazon. The speaker various smart home devices can be controlled. At present, the smart home centerpiece is only available in the US and costs $ 180. Conclusion: With the "Alexa Skill Testing Tool" from Echosim.io already before the release in Germany the opportunity to smarten Bluetooth speaker echo and the voice-assistant Alexa Amazon test.
Amazon has Echosim.io, built a browser-based Haus Alexa, before making a decision for consumers and developers a space to be there with the personal assistant for an echo to order.
Echosim.io "Alexa in the browser", is the brainchild of Sam Machin, a hacker who previously made available to the digital assistant via smartphone. Alexa browser took shape at a Hackathon in 2015 and became the model for Echosim.io.
Since its release in 2014, the Echo has been a hit for Amazon. It allows the company to showcase the strength of his cloud, his machine learning expertise and competence in the production of hardware.
Alexa came as an unfinished product and continues to be major changes undergoing in life, but Amazon was able to lay the foundation and called the developers to help it in something to build.
To promote the development, Amazon released the Alexa Voice service and Alexa skills Kit. The voice service allows third parties to use Alexa, while the skills it imparts kit with new skills.
At the end of the first quarter 2016, Amazon announced that Alexa had been given hundreds of new skills.
AALogics is a web development company. We provide setting up EC2 servers and maintenance services for Amazon Web services. Feel free to contact us