MAGENTO SERVICES
We follow PHP (Magento) programming best practices to reduce bugs and improve the quality.
MAGENTO

MAINTENANCE PACKAGES

Our company is offering Magento maintenance packages because it is the most renowned platform for e-commerce users. Magento is a free open source programming used to control your online store. It is anything but difficult to alter the center code and include highlights and usefulness by introducing expansions from the Magento Connect commercial center. We have dedicated employees who are loyal to our clients since startup time and that is the reason, we are popular all over the world to hire Magento developer.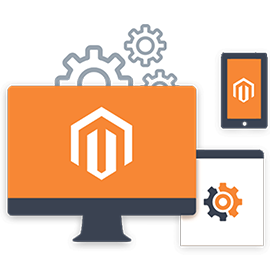 MAGENTO

DEVELOPMENT PACKAGES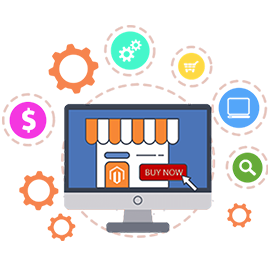 AAlogics is providing the best Magento development packages for the clients who are using the Magento service for a long time. We have teams with certified Magento developer who will keep away to you from the error messages, slowdown and different issues keeping your eCommerce from working appropriately. We can likewise improve your site by including highlights based on your needs.
HIRE
MAGENTO

DEVELOPER

If anybody needs to hire dedicated Magento 2 developer so the AAlogics is one of the top companies in the globe that has the highly qualified and Magento certified developer who are proficient in their field as well as always ready to play the new challenges that are grooming their skills day by day and that is the reason we have numerous clients all over the world.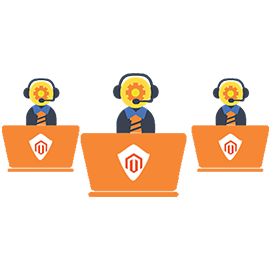 MAGENTO

EXTENSIONS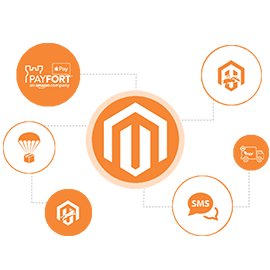 MAGENTO

EXTENSION INSTALLATION SERVICE

Installing Magento extension is not that easy as we assume, and a faulty and wrong installation may damage the whole magneto store. To prevent such cases, we offer our customers a best service - Magento extension installation. In this case, installation is run by professional Magento developers following a well-established process.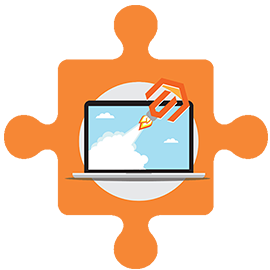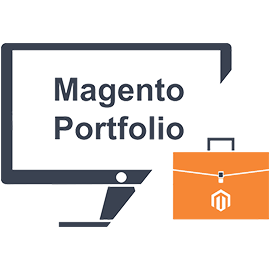 We have a very strong Magento portfolio regarding the developments and designing. We did the plethora of projects in the past few years which is being successfully run across all industries. For example, chenone, GOTO, QuickStart, Devices and so on. These are over success story due to our dyed-in-the-wool developers and designers team.
MAGENTO

INTEGRATION

We have implemented Magento 2 stores with complex third-party applications. Not only this but by reviewing the APIs we have developed complex and highly efficient Magento extensions. Our complex integration includes Custom product designing tool, Payment Gateways, Shipping gateways, Algolia search, Mobile APIs development of Magento 2 marketplace website, Odoo ERP and much more. We have integrated Magento store on server AWS EC2, RDB, Route 53. We have also worked on Magento 2 Mobile App Builder Extension and developed Magento 2 website mobile app.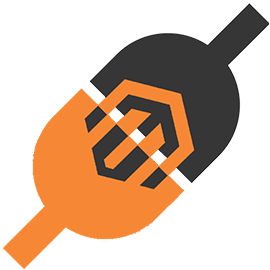 MAGENTO

2 MIGRATION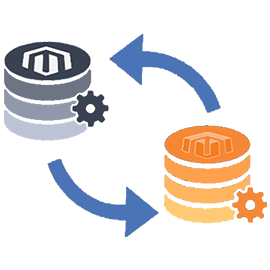 We have extensive experience of migrating Magento 1 on Magento 2 since 2015. We take pride in migrating large stores successfully. We guarantee Magento 2 migration with zero downtime and no data loss.
We ensure that clients get the best solutions that help to increase their store performance better than it was in Magento 1. AAlogics expert Magento developers walk an extra mile to deliver the best Magento 2 migration services. We migrate all extensions, SEO links, meta info, 3rd party Payment and shipment gateways. Our expert Magento developers supervise the upgrading of the existing store.
MAGENTO

SEO SERVICES

Where AALogics is providing the other services to the client's like this we are giving the Magento store SEO services as well. SEO is the part of digital marketing that can bring your site in the top search ranking in the google index and you may boost your business through this strategy on account of that is the part of marketing. AALogics provide different level of Magento SEO packages so that your online store stays on best positions for a longer time duration.