DRUPAL
DEVELOPMENT SERVICES
Custom Drupal websites setup
WE can provide you following services
Setting up the MySQL database
Installing the latest version of Drupal 8
Setting up the admin account for you to manage your website
Installing and activating a compatible responsive theme (template)
Adding your company name, slogan and logo on Drupal theme.
Install a suite of Search Engine Optimisation (SEO) tools to help your Drupal site for better search engine position
Installing a number of security features to help protect your Drupal from unwanted intrusion
Drupal Technical Support
We can assist you in the following:
Bug fixing
Design tweaks
CSS/HTML tweaks
Layout changes
Drupal Theme Upgrade.
Drupal custom Module Upgrades.
Configuration of Drupal.
jQuery conflict issues.
Drupal 6, 7, 8 : Theme setup and config issue.
Fixing Drupal 6, 7, 8 custom Module issues.
Drupal Commerce
We can setup a full e-Commerce suite on your Drupal website with
Ubercart
Drupal Commerce
We can configure key settings for the country in which you're based.
Drupal integration
We can Integrate your Drupal site with :
Complex Drupal custom modules
POS system
Fulfillment company
Suppliers data feeds
Drop Shipping services
ERP
Migrating to Drupal
We can migrating your existing solutions to Drupal with all data, with old or completely new design, whatever platforms your store is installed at, with any level of complexity.
Drupal Performance Tuning
We provide Drupal performance tuning for fast loading, responsive and lightweight Magento ecommerce site.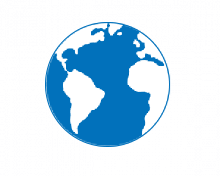 Drupal development outsourcing/outstaffing
Our Drupal developers can be your remote team
We offer Drupal designing and development services for local and International companies and provide reasonable contract models.
Currently few of our developers are full-time virtually recruited in US, Australian and Pakistani based companies.

Drupal Security
We install SSL on your Drupal site and ensure your site is setup to work securely with SSL certificate, making sure all connections between your website and its visitors are encrypted and that there's no 'mixed content' errors on your site.

Upgrading Drupal 6.x & 7.x to Drupal 8.0
We will upgrade your Drupal 6.x to 7.x to latest of 8 series with 100% functionality preserve and no downtime of site as all the upgrade will take place on testing URL.